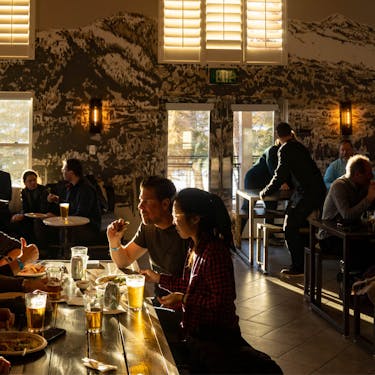 Mountain Eats & Amenities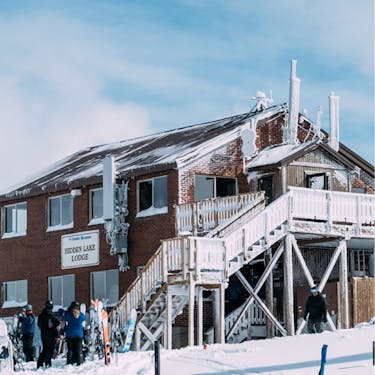 Hidden Lake Lodge
Beer. Snacks. Drinks. Enjoy a south-of-the-border flair surrounded by stunning panoramic views of four states. Hidden Lake Lodge is located at the epicenter of Powder Mountain, with access to the best the resort has to offer.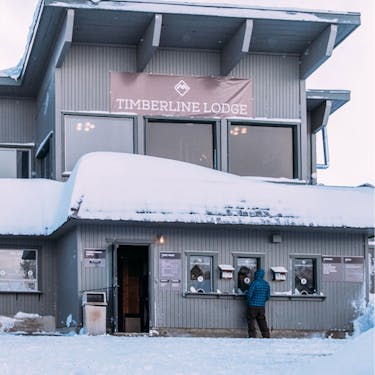 Timberline Lodge
Home to the world-famous Powder Keg Pub and Powder Mountain's only full-service cafeteria, Timberline is where the Pow Mow community gathers to feast, meet new friends, and groove to live music.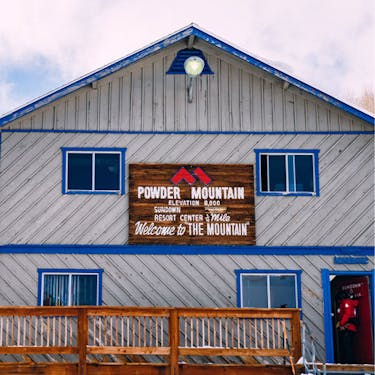 Sundown Lodge
The spot for night skiing at Powder Mountain, the Sundown Lodge is also the exclusive domain of Lucky Slice Pizza. Go shred, day or night, then warm up with a beer and a slice.